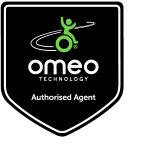 Agents are crucial members of the Omeo team. They are in many locations and are ready to assist you and ensure you get the best out of your Omeo.
As Agents are typically Omeo owners and users themselves, they are knowledgeable and will likely understand your needs, and are there to help and support you throughout your Omeo journey.
New Zealand
Upper & Central North Island | Karen & Trevor Kearney – Wheel Adventures
Lower North Island | Omeo Techonology
South Island | Shanon Arnold – Speedy Snail Mobility
Australia
SA, WA & TAS | Tim Barnes
QLD, NT, ACT (Canberra) | Katrina Lucas & Neil Hart
VIC | Tracy Roberts & Chris Sayers
NSW | Philip Walz – Independent Mobility & Rehab
USA
USA | Ascension
CA, Los Angeles | Gretchen Ryan
NY, Macedon | Steve Poutre
OR, Lake Oswego | Michael Neher
TX, Dallas | Kyle & Kristen Kromer
San Francisco | Spring Adamo
United Kingdom
Northern Ireland | Richard Lappin
London | Cristian Brownlee & Matthew Walker
Europe
Netherlands | Gerhard Breugem
Sweden | Hans Kleine
---
New Zealand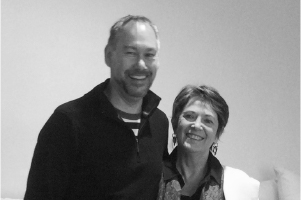 Upper & Central North Island | Karen & Trevor Kearney – Wheel Adventures
Wheel Adventures is based in Auckland but covers the top half of the North Island. Trevor and Karen are involved in demonstrating the Omeo, ACC Trials, Rider Training and Servicing. They are dedicated to getting people out and enjoying our beautiful country!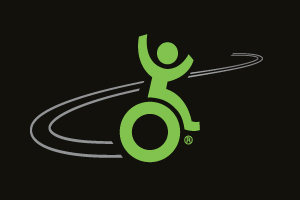 Lower North Island | Omeo Technology
We have a dedicated team providing ethical cutting-edge solutions to improve the lives of others.

Speedy Snail Mobility (previously Mobility Solutions Centre Dunedin) focuses on three core objectives: The first is to provide a range of chairs that are not only lightweight, functional and energy efficient but allow the users unique personality to shine through. Ensuring their chair feels more like an extension of self rather then just a mobility aid.
Australia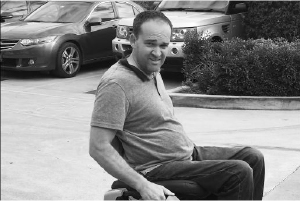 Tim is passionate about increasing mobility options for people living with disabilities. We are lucky enough to have been selected as the Authorised Omeo Agents for Adelaide and look forward to introducing you to the only personal mobility device with an intuitive hands-free control system, for freedom of movement and maximum independence.
As a wheelchair user of 17 years, Tim has experience and an understanding of the use of mobility aids and the impact they have on the lives of their users.
Tim is excited about the Omeo and the opportunities it provides to increase access to everyday activities and the positive impact it has on people's lives.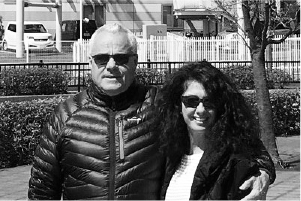 QLD, NT, ACT (Canberra) | Katrina Lucas & Neil Hart – Electric Personal Vehicles
Katrina originally from Sydney and Neil originally from Adelaide have been in business for over 30 years. We are based on the Gold Coast but happy to travel! We pride ourselves on understanding our customers' needs and delivering excellent service. We are extremely excited and passionate about being the first QLD Agent in Australia for the Omeo.
We are looking forward to demonstrating the Omeo to people with mobility challenges. As these likeminded people are well aware, having safe and reliable wheels can significantly enhance the quality of life, with, a greater sense of connection, independence, freedom and most importantly, endless opportunities.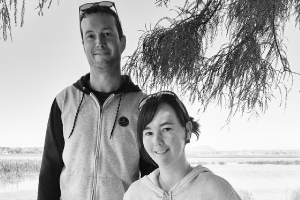 VIC | Tracy Roberts & Chris Sayers – Key to Independence
We believe that everyone deserves to have choice and control over how they live their lives. Through a personalised level of care and understanding, we build relationships based on trust. We pride ourselves on listening to our clients and working together to achieve their goals.
After Tracy's first trial of the Omeo, we knew we had found the perfect mobility device. We are now able to explore places that were previously inaccessible to us, creating freedom and adventures for the whole family, no more sitting on the sidelines. It was from that moment, we knew we wanted to share the Omeo with others. We can't wait to get out into the community and change lives.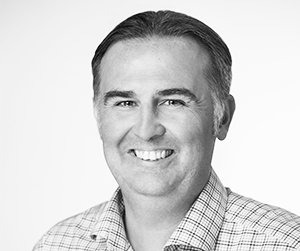 With over 30 years' experience, our team hasn't met a problem that we cannot solve or found a customers need that cannot be assisted. With an ability to provide all mobility solutions, we supply and fit mobility equipment for our customers, we trial all items before purchase and sell both new and used equipment. We also service, repair and provide trade in on mobility items.
We have access to all major suppliers from overseas and Australia allowing us to provide the correct product to our customers. Situated on Lambton Road, Broadmeadow we are centrally located to Newcastle, Lake Macquarie, Central Coast and the Hunter Valley.
We have relationships with professionals in both the public and private sectors and are accredited and preferred suppliers with NDIS, NSW Health, DVA and all major insurers so no problem is too big or too small.
Your ability … Our Priority!
USA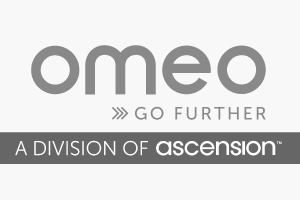 USA | Ascension
Omeo is distributed exclusively in the United States of America by Ascension, a division of AGM Container Controls. Contact us at MyOmeo.com for a complete list of independent Service Providers and Sales Agents who can help you learn more about whether the Omeo is right for you.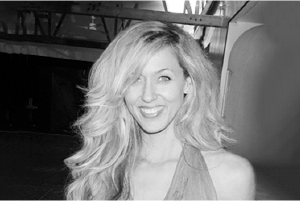 CA, Los Angeles | Gretchen Ryan
Gretchen Ryan has been a wheelchair user since a car accident as a teenager, when she was a passenger in a Jeep that flew off a Mountain cliff, leaving her paralyzed. She was the first female, downhill, off-road wheelchair racer in the world, and for years drove a Harley-Davidson with hand controls and a sidecar. She is thrilled about the play, speed and versatility Omeo will be bringing into people's lives, in both adventurous and practical ways.
Gretchen loves and cares about people, and is honored and excited to be representing Omeo. She lives in Los Angeles, CA, where she also works as a professional artist and portrait painter.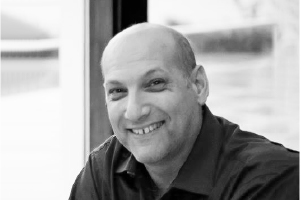 Steve was diagnosed with bone cancer in his right leg at age 15 (1979). After 15 months of chemotherapy, he was declared cancer free. Two years later he was diagnosed with leukemia. If all that wasn't enough, in 1998, he was on a second-story deck when it collapsed. He ended up breaking his left leg in seven places. The doctors told his wife that he would probably never walk again. Eighteen months later, he was able to return to his job as a wedding photographer. It was obvious at this time he would not be able to do this job long term due to the amount of discomfort while walking.
He retired from wedding photography in 2003. Steve has never been one of those people who ask, "why me?" but rather, "where do I go from here?" He believes the totally hands-free operation of the Omeo will change the lives of thousands.Steve recognizes that simple tasks most people take for granted will now be possible with the Omeo. He says, "just think of carrying a glass of milk and a piece of pie, at the same time, from the kitchen to the dining room table…. without help!" He is excited and looks forward to educating; demonstrating and exploring all the ways Omeo will enhance people's lives.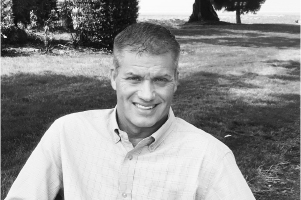 OR, Lake Oswego | Michael Neher
Hello, I'm Michael Neher, a NW born and raised outdoor enthusiast!! I was lucky enough to break my neck twice…. once playing football and then a year later I had a car accident that left me in a wheelchair. 35 years later I see this Omeo Technology and I'm super excited to help bring this to market. I've been involved in the van Mobility business many many years and this new Omeo product has me super excited!
I grew up on a farm so I love new innovations. It's going to be fun showing people the Omeo and watching the smiles and freedom of movement the Omeo gives people of all ages, with disabilities and without.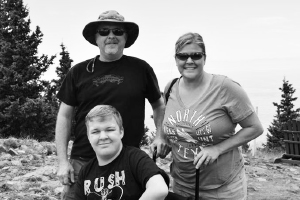 TX, Dallas | Kyle & Kristen Kromer
We are Kyle and Kristen Kromer and we live in North Texas near Dallas/Fort Worth.
We are the proud parents of two children, a daughter and a son. Preston, our youngest, is currently a junior in high school. Preston was born with Arthrogryposis or AMC. He has been using wheelchairs (primarily power chairs) since he was three years old. Since day one, Preston has never allowed his disabilities to stop him from trying anything. He has waterskied, loves to snow ski and currently plays percussion in the high school marching band, symphonic band and jazz band. He just slides the drumsticks in his watchband and rubber bands on his wrists and pushes the drum and DTX electronic pad onto the marching field. He also rides horses and shows horses in the arena leading them in his wheelchair. Needless to say, he is a very active guy.
We believe the Omeo will open up even more possibilities to him and to so many others with mobility issues. We are excited for the opportunity to help you try the Omeo and discover the freedom of mobility that it offers. Please let us know if we can help you.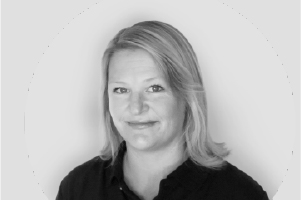 San Francisco | Spring Adamo
United Kingdom

Northern Ireland | Richard Lappin
Port Stewart, Northern Ireland, United Kingdom.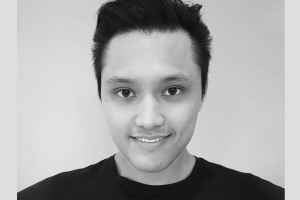 London | Cristian Brownlee & Matthew Walker | Adapt Ability
Cristian is the Innovations Manager of Adapt Ability that covers mainland UK as the authorised agent of Omeo Technology. We are a small, dedicated team committed to supporting you on your journey of discovering how the Omeo can vastly improve your quality of life.
After sustaining a severe spinal cord injury in 2011, Cristian has since kept himself closely involved with a wide range of different mobility assistive products and developed a strong background with the latest that self-balancing technology has to offer. With the Omeo's consistent updates and versatility, we are confident that it blows away all other mobility devices, and with the support of our experienced health professional, we can ensure whether the Omeo will be right for you so you can maximise the potential of your lifestyle.
Please do not hesitate to contact us for any questions or if you would like us to arrange a free demonstration with you.
Europe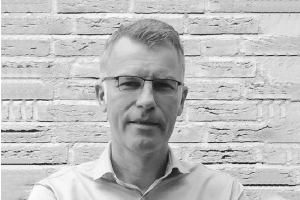 Netherlands | Gerhard Breugem | 2Kerr
2Kerr is specialized in seated Segway solutions and I am really excited to start working with Omeo Technology in Europe.
Having many years of experience with a variety of Segway solutions and having launched the first fully integrated seated Segway solution (Genny Mobility) in The Netherlands 4 years ago, I am very familiar with the great technology and fantastic applications of these solutions.
But much more important than the technology is the life-changing functionality it brings to the everyday life of many (disabled) people. It is exactly that positive energy that motivates me every day to put in the extra mile for satisfied customers.
With 2Kerr I established a company fully dedicated to great mobility solutions for disabled people, with a strong focus on self-balance technology. A truly unique concept that provides a full range of quality products for our customers and I can't wait to have Omeo in our collection.
The Omeo has a totally unique approach which I am sure is very easy to use and also lot's of fun. I strongly believe great products will stand out and sell itself and I am sure Omeo is such a great product. Don't hesitate to contact us and come and try it for yourself (no strings attached).

Sweden | Hans Kleine
My name is Hans Kleine. I am a Dutchman from The Hague, but now living in Karlstad, Sweden.
My background is that I am a psychiatrist and have been working in the public healthcare for many years, with a focus on other general psychiatry, substance use and dependence. During the last few years, I have mostly been working in my own company, with different supervision and educational tasks in the healthcare system.
I am a Motivational Interviewer trainer and have had workshops on suicide prevention and psychiatric law issues. I also have an antiquarian bookshop since 2006. I have own experience of neurologic illness, but am fortunate that for now, I do not have any problems in my day to day life.
Because of my concern for the future I have had an interest in new ways of transporting and have been following Omeo Technology through their newsletter. After their production announcement this spring, I replied and was appointed an Omeo Agent.
I live in Karlstad, in the centre of Scandinavia and will be eager to help anyone with questions concerning The Omeo: ordering, importing, user instructions and guidance.
"More personal independence and freedom for everyone".