We're on a mission to change the thinking on personal mobility. We pair innovative technology and cool design to build personal transport products that change lives.
The award-winning Omeo is improving the lives of people around the world and we are constantly inspired by the life-changing stories we hear from our community of users.
The Omeo pushes the accepted boundaries of personal transport capability and delivers users so much more than a way of getting from A to B.
Supported by a network of sales and service agents in North America, Australia, New Zealand, the UK and Europe – our small, dedicated team works from New Zealand's beautiful Kapiti coast to deliver Omeo's around the world.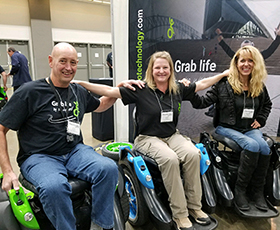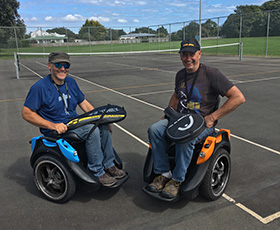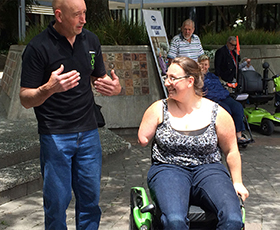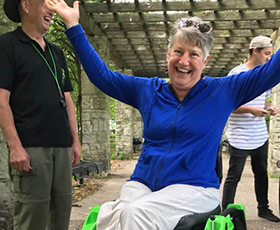 Our Purpose
We change the accepted thinking behind personal transportation and mobility through our intelligent and cool design to provide greater levels of freedom and independence for our users.
This has helped many people find different work opportunities and new recreational outlets giving them a renewed sense of purpose to achieve the things they have always wanted to.
At Omeo our mission is to change people's lives for the better.
Our Values
Challenge the boundaries
Do what is right
Make it happen
Promote a cooperative spirit
Foster a sharing engagement across the Omeo Community
Our Story
How Omeo Technology came to be
Our founder and Omeo designer Kevin met Marcus through the local community way back when. Marcus, a paraplegic since 2003, and Kevin soon realised they had a shared interest in field archery and spent hours navigating rough terrain in pursuit of their sport.
Kevin's a lifelong designer and product innovator. After seeing the mobility challenges faced by Marcus when using a conventional wheelchair, he set himself a challenge: to develop a device that would increase Marcus' mobility and give him the freedom of movement to be able to compete as an equal.
What Kevin could never have imagined was the life changing effect the Omeo would have on so many; not only does the Omeo make more places accessible, it delivers new possibilities, freedom, independence, job and recreation opportunities and confidence.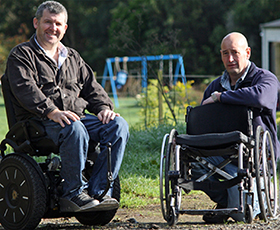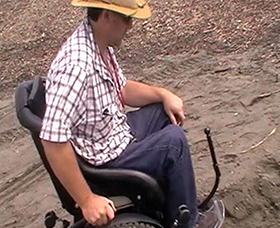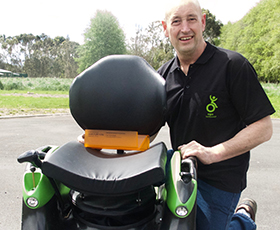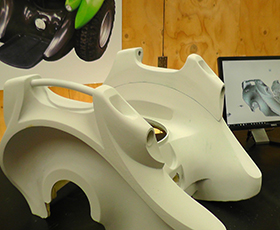 Our Board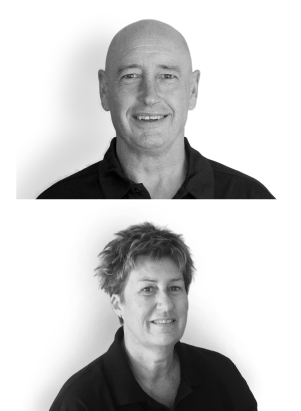 Kevin & Kay Halsall
(Founders and Directors)
Kevin is considered within the New Zealand plastics industry as an innovator and for his solution-oriented approach to rotational moulding and tool design. He has vast experience and proven skills in product design and development, rotational moulding, pattern making, and practical Engineering consultancy, all of these skills he brings to the Omeo board.
Kevin and Kay have operated their own company K Halsall Limited since 2009, specialising in developing world-class products across a broad range of industries.
They have both been Directors of Omeo Holdings Limited since April 2015.
Meet Our Team
Team Omeo is a small, talented group of people, dedicated to Omeo's mission to change people's lives for the better.